Consulting and services
Our complex pilot project was in a very difficult situation (delay, lack of structure, conflicts, exhausted team)
When Celine took over, she was able to structure the project, involve stakeholders and make German and French teams work together the reach the go live on time. She is very professional, structured and positive and was very appreciated either by the teams or by top management in her ways of working.She helped us to go beyond our differences, and to build a collective team, pre-requisite to reach our targets.
M.Rothenhöfer, SAP HR Department Manager, DEKRA SE, Stuttgart
AchievUp accompanies you to deliver results by combining hard and soft skills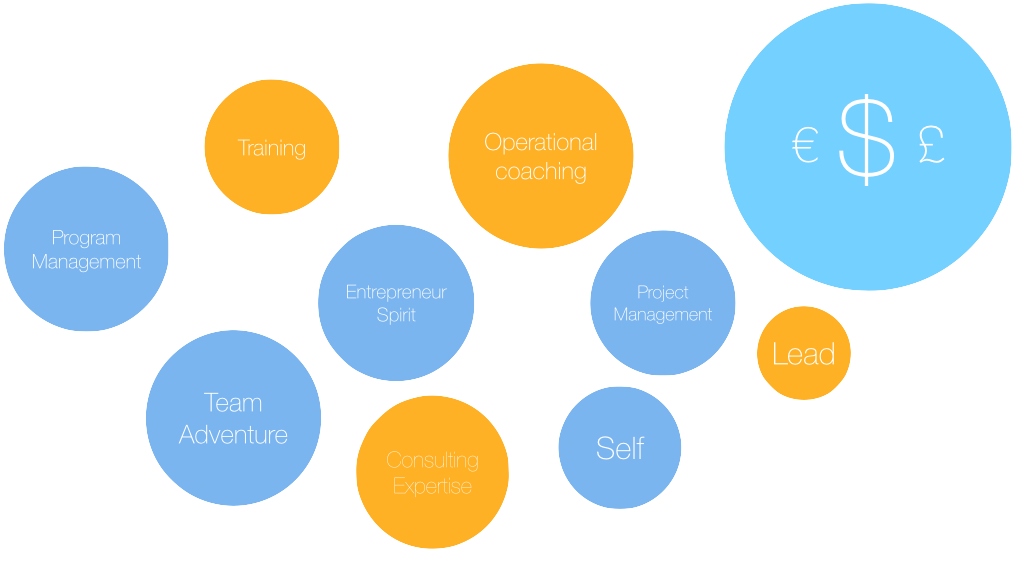 On demand expertise consulting in program and project management
Support for designing programs, projects according to strategy, risks and stakeholders engagement to maximize benefits and according to PMI standards
Implementation of program and project methodologies, audits methods
On request participation to governance meetings
Lead complex programs, projects or meetings
Individual and team operational coaching
Support executive leaders in governance of projects, steering groups
Support program managers on hard and soft levels in the background
Support new managers in their role in the background
Team building and follow up : "create a collective adventure", organize lessons learnt, setup team chart within a team, create an enthusiastic vision and purpose.
Note :
AchievUp works in partnership with other experts in leadership, program management, operation excellence, lean management and with a consulting company able to provide resources in project management. In any case AchievUp guarantees quality and follow up.
With all experts, we can cover all sectors from Supply Chain, Industry, Energy, Bank.