For aspirant or project manager or manager in companies and business schools
Training mentoring for companies and/or business schools
From training to mentoring on real projects
For aspirant or new project managers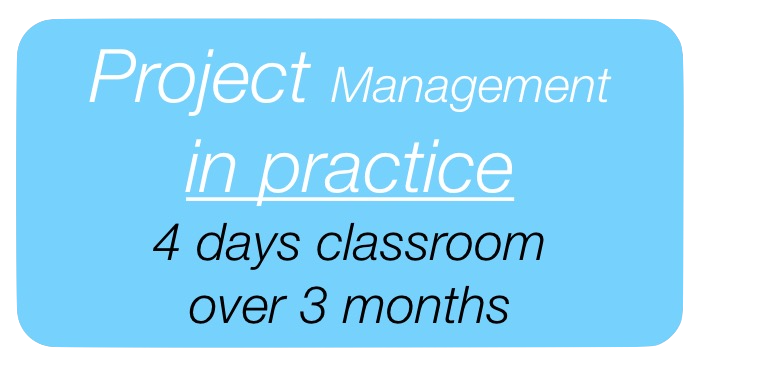 Content : hard and soft skills for project management on a concrete project
Method : 40% theory, 60% practice in a team on a concrete project brought by a participant and selected among the team. The course lasts 4 days spread over 3 months given the chance to prepare real status and lead unplanned events. The last day, the team presents the project to train for oral presentations.
For experienced project managers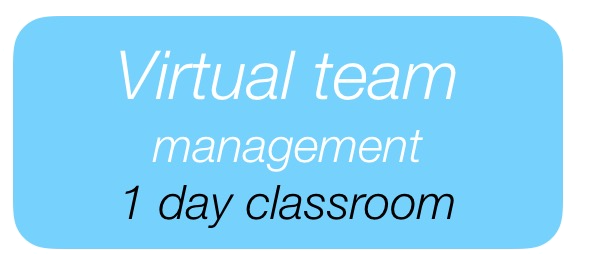 Content : Soft skills to manage a virtual team, best practice and exercice on concrete cases of everyone.
For all project or program managers

10 individual 1.5 hours sessions over 6 months
Coach your project management in project management processes, methods, and best practices as well on interpersonal and team perspective to accelerate the effectiveness of projects. This includes:
Review the status of projects and make recommendations for improved execution through the coaching and mentoring of project managers.
Identify risks early that could potentially negative impact on the project, and develop mitigation plans.
Foster collaborative working relationships
Reinforce recent training in project management bringing theory on concrete case
If you have any questions, please feel free to contact me: